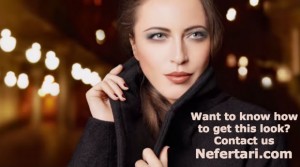 Sothys Makeup Look for Autumn Winter Season!
The new Sothys makeup range was designed to provide make-up essentials. At this time of  a year, seasonal collection complement these essentials with trendy, limited-edition of products of the moment such as nail polish, lipstick, eye shadow, foundation, mascara and others in an array of stylish colors.
In a spirit of fashion and timelessness comes a limited edition make-up collection inspired by Sothys Paris available at Nefertari.com via Sothys USA.
We recommend before applying makeup to care for your skin. If you do not know what's you skin type or where to start, contact us here .