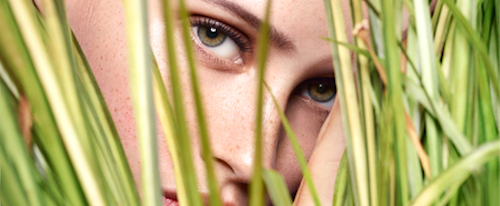 Many a summits and activists have brought to forefront the damage caused to our environment, soil, water, and various other natural resources. The last two years have also seen the world struck by a pandemic which stopped it in its tracks. What followed was uncertainty, shortages, lockdowns, and malaise brought on by COVID. This led many of us to introspect, dig deeper, and reconnect to our more sensible selves and question our choices and priorities. Organic products have emerged as a responsible environmental and social choice.
Making Right and Responsible Choices for Ourselves and the Environment
The immediate need to focus on areas such as our health and environment protection is a direct result of what we have gone through in the past few years. A very large number of individuals across the globe are now making responsible choices towards a more sustainable way of life. Be it what we eat, which car do we drive, what fabrics we choose, and which skincare products we use?
Organic Skincare Products: What is Organic What's Not
"Organic" has emerged as a catchphrase in our efforts to be more caring towards the environment as well as ourselves. Markedly, the US Department of Agriculture (USDA) guidelines say that organic producers should rely on natural substances and not use synthetic fertilizers and pesticides. 
However, many skin care companies have been using the term organic very loosely. They have just hopped on to the 'organic bandwagon' for pure commercial gains, often keeping customers in the dark. But, one company that has made great strides towards its commitment to organic products is Sothys Paris. Renowned globally for its expertise, integrity, and deep beauty research and development (R&D) practices carried out in the state-of-the-art laboratories in the Beauty capital of the world, PARIS.
Sothys organic line is a perfect combination of organic skin care and advanced efficiency. The four curated products-Sothys Organics Revitalizing Emulsion, Sothys Organics Radiance Mask, Sothys Organics Skin Radiance Exfoliant, and Sothys Organics Cleansing Oil For Face & Eyes are certified by Escort as per the international COSMOS standards. The certification doesn't come easy; for a beauty skin care products to be COSMOS ORGANIC certified, it is a precondition that minimum 95 per cent of the plants it contains are organic. Also, Sothys products come in an Eco-designed packaging line. To buy genuine, freshest and high-quality organic Sothys products, always choose an authentic Sothys authorized retailer such as Nefertari.com.
The Fabulous Four: Organic Skincare Products by Sothys
Sothys Organics Revitalizing Emulsion 
The light moisturizer contains complex organic plant active ingredients (birch sap, hawthorn floral water, and retinol-like alfalfa extract). It reduces signs of fatigue, visibly smoothes the features and offers freshness and radiance to the skin. It comes in alluring citrus, fresh, and anise fragrances. Just apply in morning and/or evening over the entire face and neck area after your usual serum and celebrate the assured hydrating and skin revitalization effect.
Sothys Organics Radiance Mask 
This mask brings a splash of hydration to the skin, getting its power from revitalizing birch sap. After cleansing your face, you apply a thin layer and leave on for 10 min before rinsing it off. Then, follow it up with your recommended Sothys cream and experience freshness and radiance like never before.
Sothys Organics Skin Radiance Exfoliant 
The gentle exfoliant combines raspberry seeds and Camargue rice grains with revitalizing birch sap. It delicately and precisely eliminates impurities and dead skin cells thus refining your skin texture and leaving the skin glowing and radiant. The magnificent product comes in exciting citrus, fresh, and anise fragrances.
Sothys Organics Cleansing Oil For Face & Eyes 
This cleansing oil is suited for all skin types. It comes enriched with oleo-extract of honeysuckle which has antioxidant properties and ably removes superficial skin impurities including waterproof make-up. It is ophthalmologicaly tested and found suitable for sensitive eyes and contact lens wearers. It is undoubtedly a cleansing routine in one simple step, leaving your skin fresh and radiant!
You can find the full range here Organic Skin Care