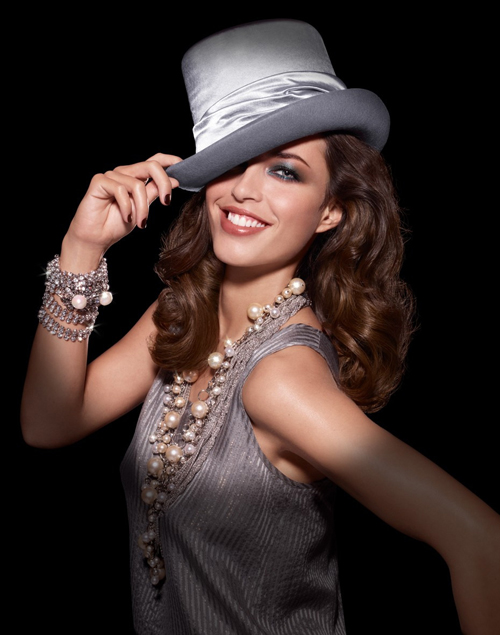 As with fashion trends, cosmetics follow a regular cycle depending on the season. In order to look your best during the shorter days of the year, you need makeup that's customized for cold weather and lower light. That's where the Sothys Makeup Fall Winter 2011 collection comes in. The warm, iridescent colors in the latest Sothys lineup of skin care products create a timeless look that's easy on the eyes and flattering for any woman.
Speaking of eyes, Sothys' Eye Shadows is the perfect way to draw attention to your face in all the right ways. If you're shooting for a dark and sophisticated effect, Eye Shadows is the ultimate way to project an air of sophistication and mystery. You can use the included Intense Look Eye Pencil to sculpt your lashes to enhance the impact of Eye Shadow's smoky allure. When the temperature drops, you'll be glad you have Sothys' Eye Shadows around to keep you looking glamorous and stylish.
The winter months are the hardest time of the year for many women when it comes to keeping their lips healthy and attractive. Coming in October, Sothys' Metallic Rose and Metallic Brown Lipsticks will allow women of every type to craft the ultimate look for their lips. Metallic Rose and Brown Lipsticks come in a handy pen form that makes on the fly touch-ups quick and easy. A must-have for those cold winter months, these seasonal makeup accessories are a godsend for women who want to look good and protect their lips at the same time.
Finally, we come to skin care. Fall and Winter skin protection is best achieved by using Sothys' Anti-Aging Lift Defense Foundation. It's a comprehensive base that works with any makeup application you can think of. Along with the rest of the Cabaret-inspired Sothys Makeup Fall Winter 2011 collection, it's both practical and flattering at the same time. The latest additions to Sothys' family of cosmetics products prove that you can look great and protect your complexion at the same time.
For more Info how to get this look, please Contact Us.

Visit Our Website
Find us on Facebook
Follow us on Twitter
Watch us on YouTube