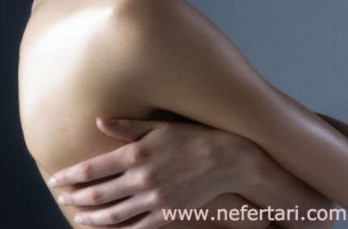 October is Breast Cancer Awareness month! At Nefertari.com, we're spreading awareness about this devastating condition, while also working to help support affected women and men as they strive to rediscover a sense of confidence and well-being as they fight cancer with incredible courage!
Chances are, you know someone who's directly impacted by breast cancer. It's one of the most common forms of this disease. In fact, breast cancer is the single most common form of cancer in women, spanning all racial and ethnic groups. In 2011 alone, over 220,000 women and over 2,000 men were diagnosed with breast cancer. Nearly 41,000 women and over 400 men passed away as a result of this disease.
The U.S. Centers for Disease Control and Prevention (CDC) says that among Hispanic women, breast cancer is the most commonly fatal form of cancer. It's the second most common among other racial groups, such as black, white, Native Americans and Pacific Islanders. And while women are the most commonly affected, men can also be impacted by breast cancer as men and women alike both have breast tissue.
Breast Cancer and the Impact on Self-Image
The fight against breast cancer can be devastating when it comes to an individual's self-image and confidence. Treatments can cause hair loss, chronic fatigue and massive weight loss. These effects can combine to have a very dramatic impact on your appearance. Many breast cancer patients really struggle to find peace with this new and very different look.
Many women and men alike are also forced to undergo dramatic surgeries, including full mastectomies. This can leave a woman struggling to come to grips with her new and very different appearance. Men also struggle with this disease, which is primarily viewed as a women's ailment. This can make breast cancer all the more difficult for the small number of men who are impacted each year.
Unfortunately, the adverse impact on an individual's self-image can actually have an adverse impact on one's health. A poor self-image can lead to depression. Depression can have a very real and negative impact on your overall health. So feeling bad about your appearance can quite literally make it even more difficult to fight this awful disease.
At Nefertari.com, we believe that those who battle cancer are beautiful! They're brave warriors, fighting one of the most important fights of their lives! We want to support those who are impacted by breast cancer. We also want to support breast cancer survivors as they reclaim a sense of confidence and beauty. So during the month of October, we'll be supporting the fight against breast cancer by offering some great discounts on Sothys beauty and skin care products for women and men.
When you feel beautiful and confident, you're ready to take on the world — even breast cancer! Our skin care and beauty products serve as the perfect gift for yourself or for a friend or loved one who's battling cancer now or recently defeated breast cancer and won! Reclaiming your life is a multi-step process. We want to make it a little bit easier for the brave women and men who've taken on the fight against breast cancer.
Look Good…Feel Better is a collaboration of the Personal Care Products Council Foundation, the American Cancer Society, and the National Cosmetology Association. http://lookgoodfeelbetter.org/