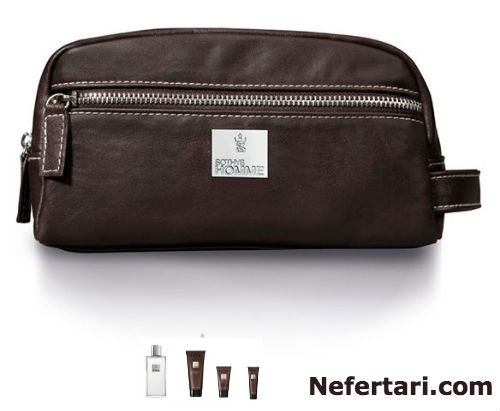 Best Father's Day Gifts
Those who really care about the dads in their lives are already searching for the best possible Father's Day gift that would make 2014 extra special. Some of the ideas recommended around the web include things like foods, cards, tech, and stuff from the Sharper Image, but skin care products stand out as unique gift ideas he's sure to enjoy. 
For some people, the last thing they would think to give the man in their lives for Father's Day is skin care, but there are a lot of reasons why it makes an excellent gift for any dad. Read on to find out why you should give him the gift of handsome skin this Father's Day. 
1. Giving Skincare Gifts Shows Love
With food, the man eats it and then the present is gone. With a tie, he might not even like it, or he might have a big collection of them already. It just doesn't stand out as an impressive gift. 
But skincare products are a gift that continue to give because he'll enjoy using them and he'll get to see the beneficial results in his own skin. After all, men like to look good too, not just women. 
Having smoother, clearer, skin that is more handsome can uplift his spirit and make dad feel really good. That's something that those who love him would want him to feel. That's why skin care gifts are gifts of love. 
2. The Products are Really Cool
When Father's Day rolls around, so many people focus on giving their dads the latest tech because they think devices make a cool gift. Skin care is an even cooler gift because it doesn't break. 
The products we offer at Nefertari, namely Sothys for men are proven to be quality and have the power to invigorate a man's skin. What more could be asked of the best Father's Day gifts than that they make a man feel special. 
To really treat him, consider buying him a gift card for a Nefertari Skin Care Consultation so that he'll not only have the products, but learn how best to use them. 
3. It's a Very Unique Father's Day Gift Idea
Giving a dad cologne for Father's Day is common, so is giving him a grooming set or a new electric razor, but not many people think to give their dads high quality skin care products on Father's Day. It's a smart gift that takes men pleasantly by surprise. 
The special kit of skin care products Nefertari has available for men makes for the perfect Father's Day gift. The products are manly enough to suit men's style and effective enough to transform their skin. 
From the very first use he'll know that this has to be one of the best Father's Day gifts ever. It'll help melt his stress away while improving the condition of his skin. 
Give Him a Special Gift this Year
Presenting the dad in your life with skin care this year could open up a whole new world of possibility for him. It could be that he's been struggling with a skin care issue for a long time. This gift just might bring him the solution. 
A gift of Sothys skin care products could inspire him to care for himself on a whole new level. He just may find that these are the type of skin care products he's been in search of for a long time. This is a gift he'll surely be pleased with and that's exactly what makes the best Father's Day gifts